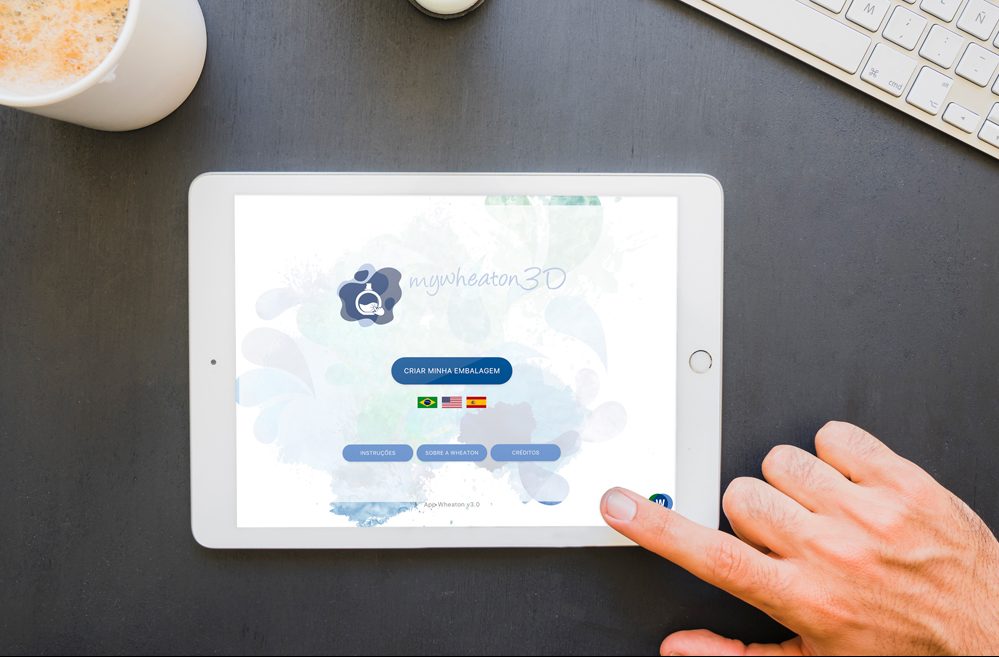 Objective is to give more autonomy, freedom and experience in creating bottles
Wheaton, a leading company in the glass packaging sector in Brazil, prepared a great novelty for its customers in 2021. It is the MyWheaton3D platform, which allows the customer to create customized packaging, choosing the format, design, valve and cover, of the any way you want.
The tool seeks to offer the customer freedom to create the bottle that has the largest possible coalition with the product, making the packaging talk directly with its contents. It is an innovation that expands the horizon of ideas and can serve as a basis for promising brainstorming within the marketing and creation department of clients.
Through a sustainable look, as it is a platform with a 100% virtual environment, MyWheaton3D is an alternative to the need to produce many physical samples for client approval during the insights stage in the project development process. In this way, the application makes the process more friendly to the environment, making the process more assertive
In addition, the concept of interactivity with the system allows infinite combinations to the customer to create the packaging exactly the way he imagines. Within the platform it is possible to choose and simulate painting and metallization techniques, as well as screen printing and hot stamping options, making the process much faster and close to the final result.
Wheaton's Commercial and Marketing Director, Renato Massara, details the proposal that brought the application to life. "Our idea is to put in the customer's hand the power to create the packaging that has the most synergy with the product, in a way that he brings the configuration exactly the way he imagines and Wheaton produces. This allows us to be more assertive, cutting approval steps that take time ", he explains.
The project is another step Wheaton takes towards technological innovation through new digital solutions. After investing in the startup NoAr, to produce the "digital smell" device, this new tool also endorses the commitment to always seek to bring innovations to the packaging market.
The platform is now available for download on the website www.wheaton.com.br, by clicking on the home's prominent banner or on the mywheaton3d link in the top menu. And is also available in English and Spanish. The app can be installed on tablets on Android and iOS versions.
Watch the tutorial video here: